Welcome to Birchbrae Highland Lodges
Our seven luxury self-catering Scandinavian style holiday lodges are set in a peaceful and secluded woodland clearing mid way between the home of Ben Nevis - Fort William and the majestic mountains of Glencoe in the Highlands of Scotland.
Relax in our Luxury Lodges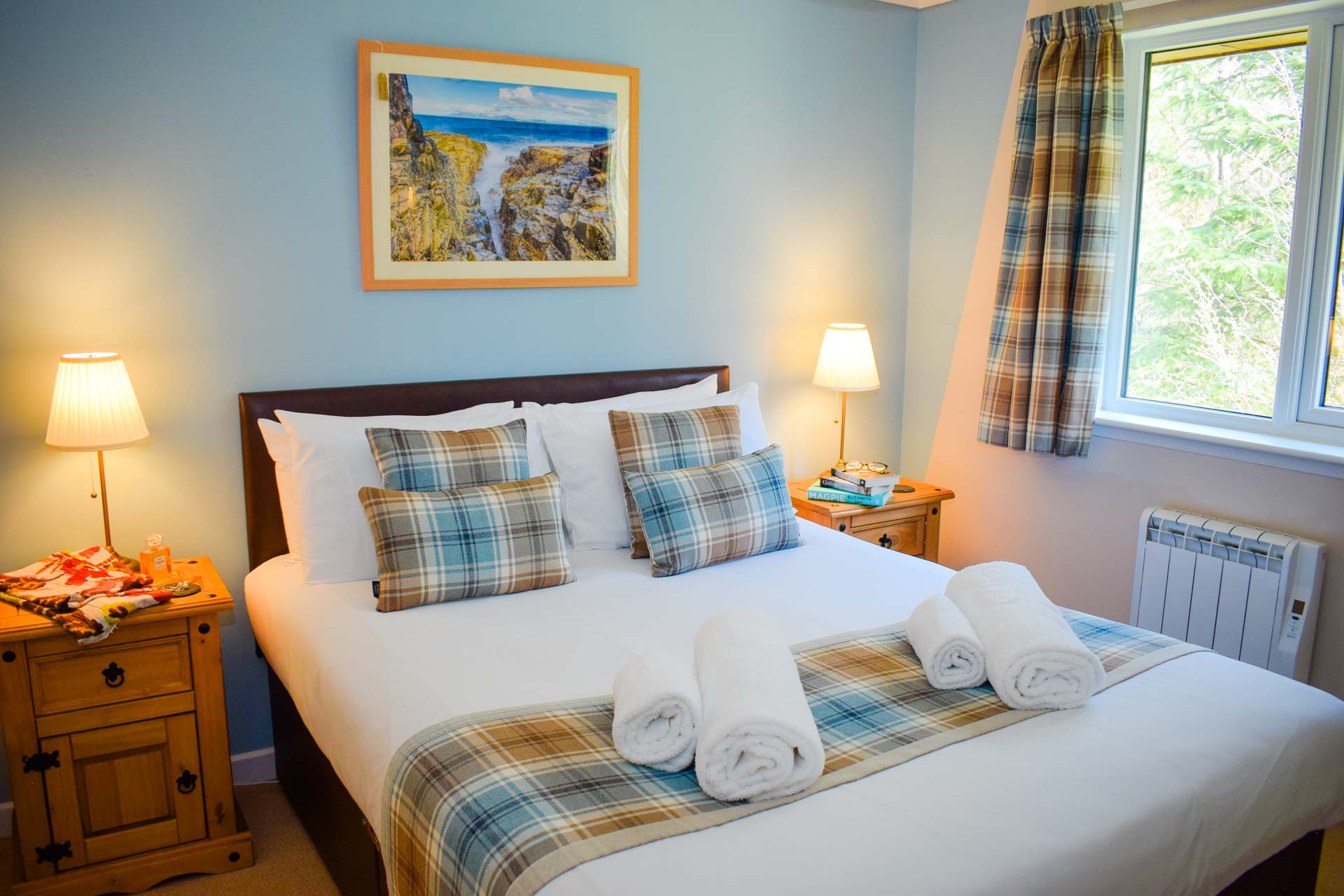 Cosy Bedrooms
The lodges all have three bedrooms with two bathrooms. Our spacious master bedroom has a king size bed and there are also two twin bedrooms. All of our bedrooms have plenty of storage space. Our main bathroom has a wide, glass sided, walk in shower and the second bathroom has a quadrant shower (our Access Friendly Lodge has a wheel-in shower).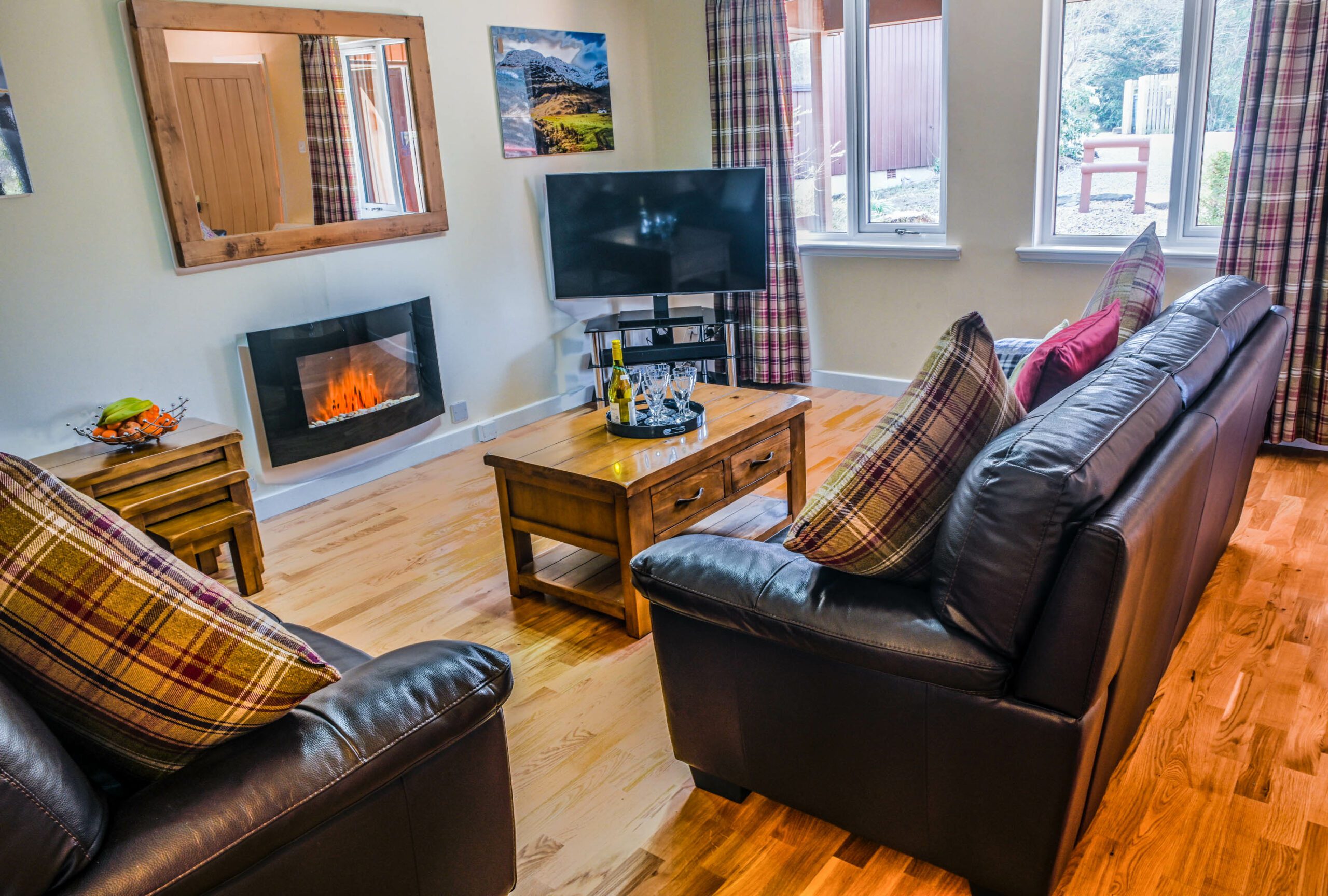 Spacious Lounges
The large lounges have leather sofas, matching furniture, wall mounted flame effect fire and a surround sound home cinema 50 inch/127cm Smart TV.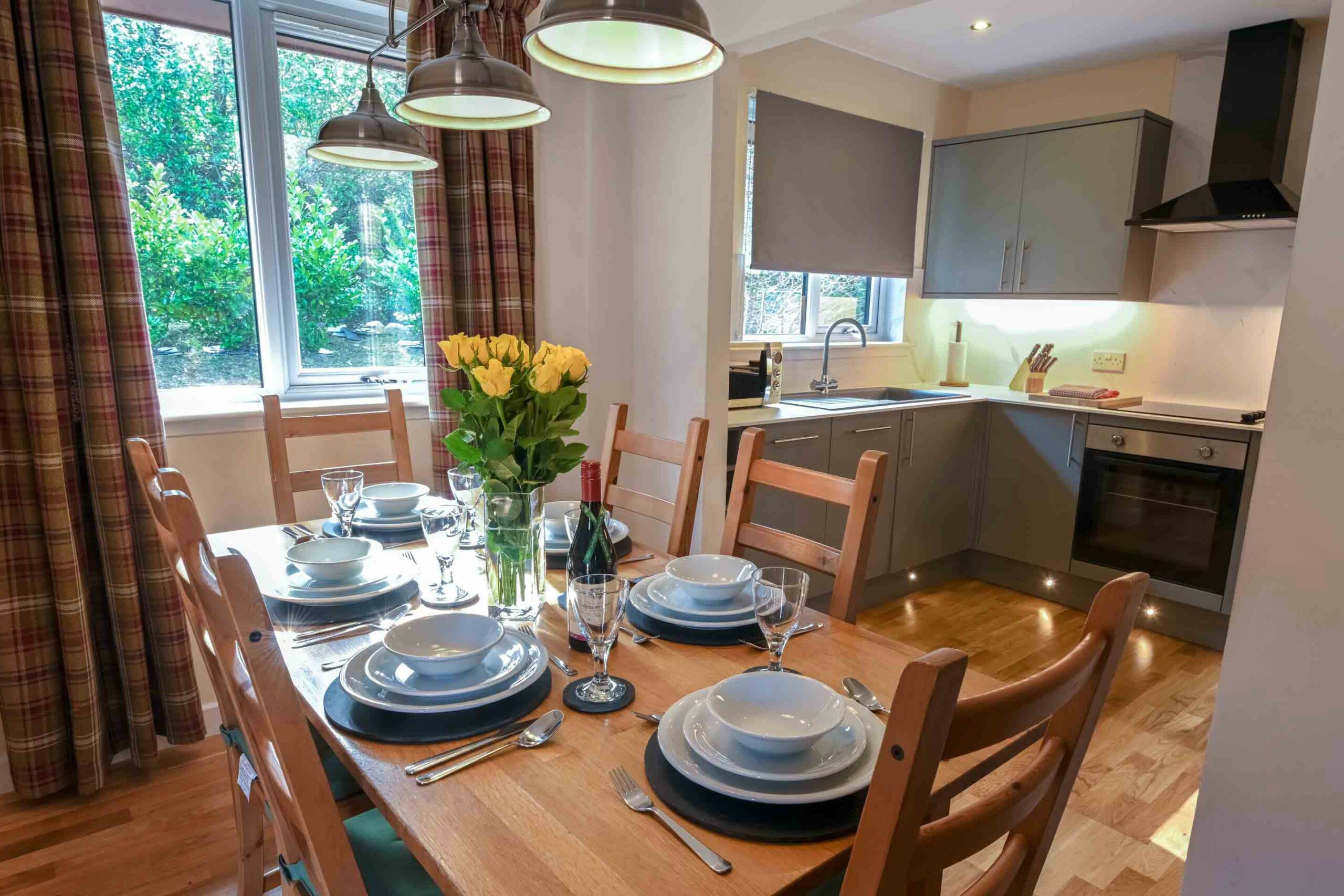 Kitchen & Dining
Our kitchens have all been newly fitted in 2022 and are fully equipped with everything you need for your stay. Outside, there is a veranda and a private picnic table where you can enjoy a midge reduced environment thanks to our 4 Midge Master machines.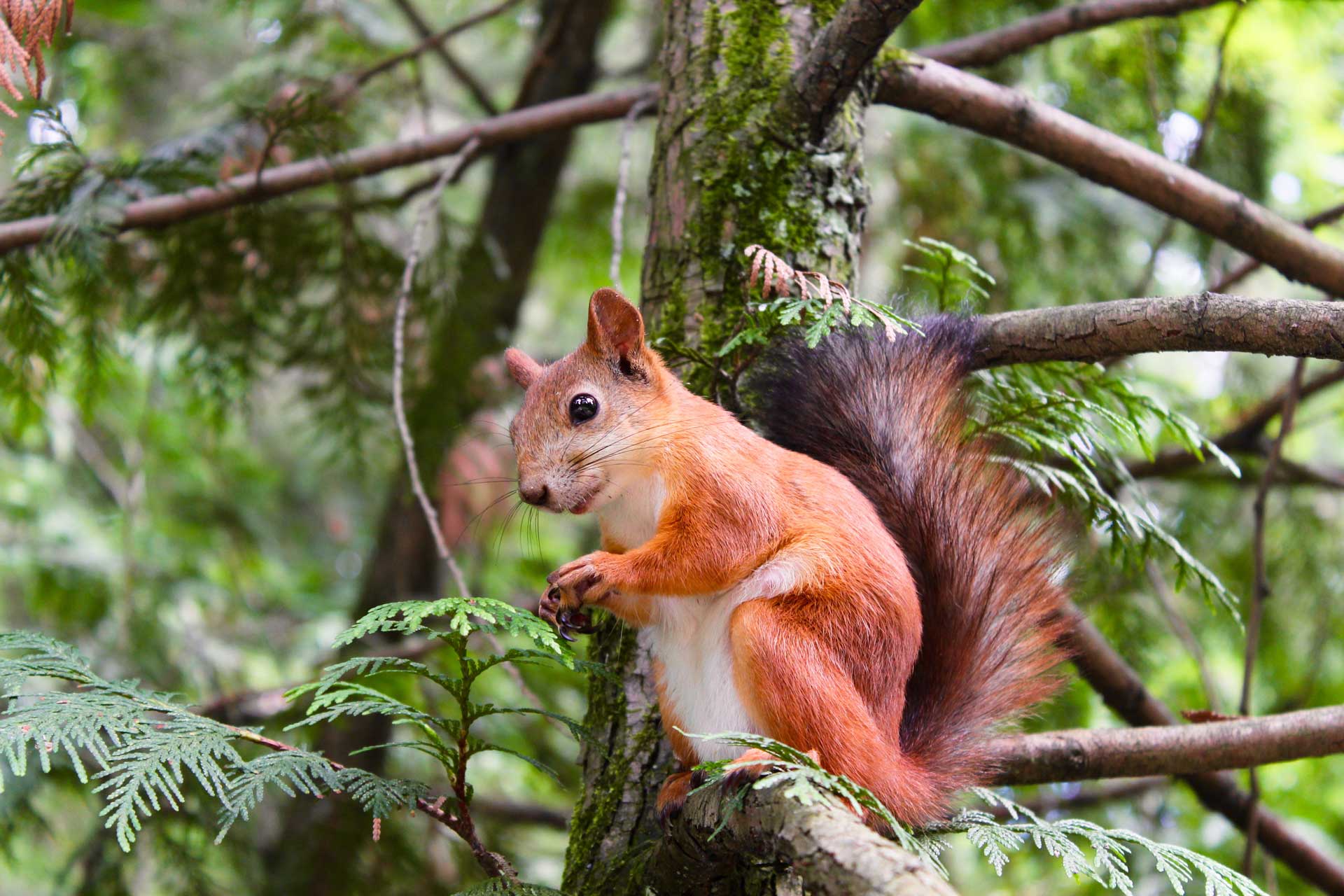 A Haven for
Wildlife
Surrounded by pine and birch forest, Birchbrae Highland Lodges make the perfect "hide" from which to view all manner of widlife. You can read below about the "local residents" and watch from your lodges to see their daily antics.
Lovely Stay!
The lodge was spacious , warm and we had everything you might need to stay there forever.
Great Weekend Stay Away
One of the best equipped Cabins we have stayed in. lovely location for walking the dogs and the owners were very friendly and helpful.
Perfect
Everything was great and perfect. We will definitely be back. The location, all very friendly. It was perfect.
Fantastic
Super clean and spacious. Really nice new kitchen. Great location. Very friendly and helpful owners.
Superb Accommodation in Beautiful Area
Location Facilities Comfort Homeliness Cleanliness Friendly owners Great customer service
Fantastic Self-contained Holiday Escape
Located near Onich it's a great spot to be close enough to tons of walking areas and feel isolated from the world. It's very clean and kitchen has all equipment you need to cook meals for a family. Beds very comfortable. Curtains keep out most of the light in summer. Bathrooms modern and in great condition. A great stay!
Family Reunion
Very clean and comfortable lodges with all amenities you could want. Great location for the highlands of Scotland. Pauline and Jim were excellent hosts.
Great stay, I would rate it 12/10!
Where to start?! The owners, Jim and Pauline are the best hosts that you can imagine. Even with our arrival schedule, they helped us out great, and always with a smile. The lodge was truly beyond all our expectations, a real gem. Everything needed for our stay was there, a truly wonderful place to stay. I highly recommend this place, you will not regret! Thanks Jim and Pauline, we will surely come again next year!
A Little Hideaway
This property is like a little hideaway. The minute we drove in, we felt relaxed. We loved the sound of the running stream and birdlife surrounding the chalets.